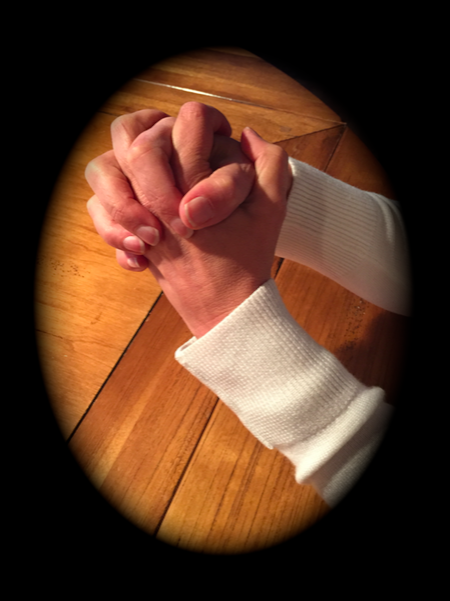 5 Amazing Prayer Hacks
God is amazing!
Prayer is powerful!
If both of these statements are true, why have I felt so powerless when it comes to prayer?
Sometimes I get overwhelmed with the number of suffering people I want to pray for. There world is a mess! My friend's husband just had surgery and is struggling in his recovery. Another friend is preparing for the funeral of a 7 month old baby. Washing machines are braking. Cars stop working. Cancer abounds.
It's all so much. Too much, really.
Years ago, I realized something that absolutely transformed the way I look at prayer and praying: God's not overwhelmed! He already knows it all. He'll tell me what he wants me to pray for, and I don't have to worry! Think about it: God wants us to pray, and he'll remind us who to pray for. We hardly have to do anything. He'll do it all.
This was the best news ever! I don't have to try to think of all the people who need prayer. I just have to ask God to remind me.
Here are 5 prayer hacks that have transformed my prayer life:
1. God already knows. I don't have to think it up. I just need to ask him to tell me what he'd like me to pray for. Once I quit trying to think of all the things, I actually had time to pray. Now I can ask God who he'd like me to pray for, or what situations he'd like me to pray about. I ask God to help me think the way he thinks, to care about the things he cares about. I can't pray for everything, but I can pray for the things he wants me to pray for.
2. God will tell me. When a name or situation pops into my head, I pray for them. I may not know why I'm praying, but I know I'm thinking about them because God caused me to. I might get a text from a friend, an email from someone I've never met, a phone call from a family member. Because I've already asked God to help me know who to pray for, when this happens, I know I'm supposed to pray for these people. It's not rocket science, unless a rocket scientist texts me! I've stopped telling people I'll pray for them later. If they need prayer, I just pray right then. Why wait and possibly forget?
3. God cares.  He loves me more than I have been able to understand. He loves those I love more than I ever will. He knows what's best, even when horrible things are happening. He sees how it will all work out. Nothing is a surprise to him. He wants me to pray. He wants you to pray. It's how we connect. Sometimes it's hard to think about praying to God when we can't see or feel him. Is he even there? Is he listening? Does he care? Even in the middle of my fear and doubt, God will help my brain think of things to pray for, and I'm reminded that he cares.
4. God understands. I don't need to speak to him in Elizabethan English, or Greek, or Hebrew. I can speak to him like I would any other person, because he is a person. Even when I don't know the words to say, he understands what my heart means. Sometimes, I just say the name of a person and say, "I don't even know what to ask, but please help them." When it's just too painful, I may just say, "Oh Jesus, help!"
5. God works.  He's not a genie, and prayer doesn't "work" because we do it often, or do it right. Prayer works because God is good. He may not answer our prayers the way we want, and that can be frustrating. When I began realizing that prayer is about building a relationship with God, I became a bit more patient when things didn't go how I thought they should. Often, with a little more time, things actually worked out better than they would have if they went how I thought they should. Even through some very difficult times, I've found my relationship with God to be close, and that gets me through.
As I was typing this blog, my husband came home frantically looking for the headphones I gave him for his birthday last week. He's going on a business trip, and wanted to use them on the plane. He raced all over the house and we talked about where he last had them. I put my hands on his shoulders and said, "God please help us find the headphones. Bob's in a hurry, and wants to use these today. They were a blessing, and they cost a lot of money. Please help us find them." He walked into the garage and there they were!
It doesn't always happen like this, but sometimes it does.
What has helped you as you pray? Please leave a comment.
This post written by Colorado Life Coach, Carrie O'Toole, M.A.