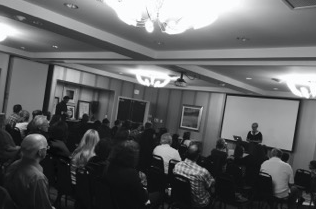 Colorado Life Coach: Graduating To New Adoption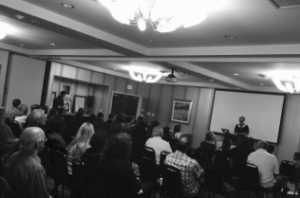 Graduation.
I spoke at the graduation of some adopted children whose trauma has impacted their ability to receive love. These kids came from foreign countries to loving parents. They all suffer from reactive attachment disorder (RAD), which among other things, causes them to fight anyone who tries to get close to them.
This was a heartbreaking, beautiful, holy celebration. This was the end of 9 weeks of art, music and emotional therapy. The families who have been raising these children have been so worn out and traumatized by the controlling behaviors of the children, that they needed to ask for someone else to step in and help raise the children through to adulthood.
Picture the scene:
10 children from the school.
Parents who are relinquishing their child to another family.
New adoptive families with lots of training, taking the children home to be part of their family.
Family, friends, and supporters of the school.
Children's artwork representing their hard emotional work.
Professional artwork of Rocky Matranga, sold to help families afford the school program.
The ceremony began with children playing their ukuleles, singing and dancing. Some children chose silly songs, but most selected deep, meaningful songs, or wrote their own to express their feelings of wanting to be loved, but struggling to accept it.
Tears flowed all around as one little girl cried, knowing she couldn't return home due to her behavior and threats, but having the opportunity to begin again with a new family.
Rocky asked me to speak for the graduation. What an honor! What a challenge! All of these people, with their own emotions were in the same room at the same time.
I've spoken to all sorts of people, but this group was different.
These children's lives started in trauma. Their brains didn't wire correctly. They push away what most of us crave. They are beginning to understand this, and they want to change. Some of them have hurt their families or pets physically. Some have acted out sexually. Some have used emotional manipulation. Most know they have done hurtful things, and are starting to understand why. They are trying to take ownership of their traumatic start, as well as how it played out in their families. After the ceremony, one girl almost blamed her family for needing to find a new family to care for her, then she said, "I understand that my behaviors caused my family to need to seek a new home for me." So horribly heartbreaking, but so wonderfully healing. I said, "Way to go. If you can keep taking responsibility (not for your trauma, but for your actions) you will go far. You're healing. Keep going. You have a new chance with a new family."
The relinquishing families brought a child into their families with their eyes open. They knew their child came from a difficult place filled with trauma. And yet, no one could have prepared them for the day-in, day-out struggles familiar only to those parenting traumatized children. If these parents had any unresolved issues in their own lives or marriage, the children would uncover them, and use them to destroy the parents. It's something others just cannot understand, unless they've lived it. I have lived it. It's hard for me to even remember sometimes, because of the trauma I experienced through this journey. As I walked into the room filled with attachment disordered children, however, I remembered. I remembered the anxiety oozing through the room. I remembered the panic, chaos, desperation, deception, charm, and inability to breath freely. When you don't live with this, you absolutely cannot understand. When you're not in it daily, you forget. I remembered as I participated in this graduation.
The new families sat nervously, knowing other amazing families had already given this child their best, for many years, and now it was their turn. Would they have what it took? Would they be able to make a difference? Would their training be enough? Would their family make it through this adventure?
This blog has taken me 10 days to complete. I have kept coming back to it, trying to figure out how to write what I experienced, while holding each of these groups of people (the children, relinquishing families, and new families) in my heart. I want so desperately to be able to convey what happened in that room with respect and dignity. I hope and pray that my words will be taken with the heart with which they were written.
These children are brave over-comers. There is hope for them. They are, and have been loved. I told them at the graduation that on behalf of humans everywhere, "I'm so sorry for what you've been through. No child should have to live through abuse, neglect, trauma, and abandonment." I continue to pray they will be able to accept love, and have lives filled with true relationships.
These relinquishing families are devastated. Their hopes and dreams for their families, children, marriage, and future have been dashed. Most likely, they are financially, emotionally, relationally, spiritually, and psychologically depleted. If you know a family like this, please understand: they've beat themselves up far more than you ever could. Please offer them kindness and compassion. Understand they've lost a child, and they are grieving. Bring a meal. Send a card. Notice their pain, without blame.
These new families need help and support. If you know an adoptive family, especially those adopting older children, please offer to help. If you have any experience with attachment issues, offer to babysit. Make sure you do it without falling into the trap of triangulation. Bring a meal. Offer to drive to activities. Ask how it's going, and believe what you hear, even if it sounds crazy. Support this family for the long-term.
Thank you so much for reading this post. It was hard to write, and I know it may be hard to read. Thank you for taking the time.
This post written by Carrie O'Toole, M.A.